22. Feb, 2023 | Author: Achim Kern |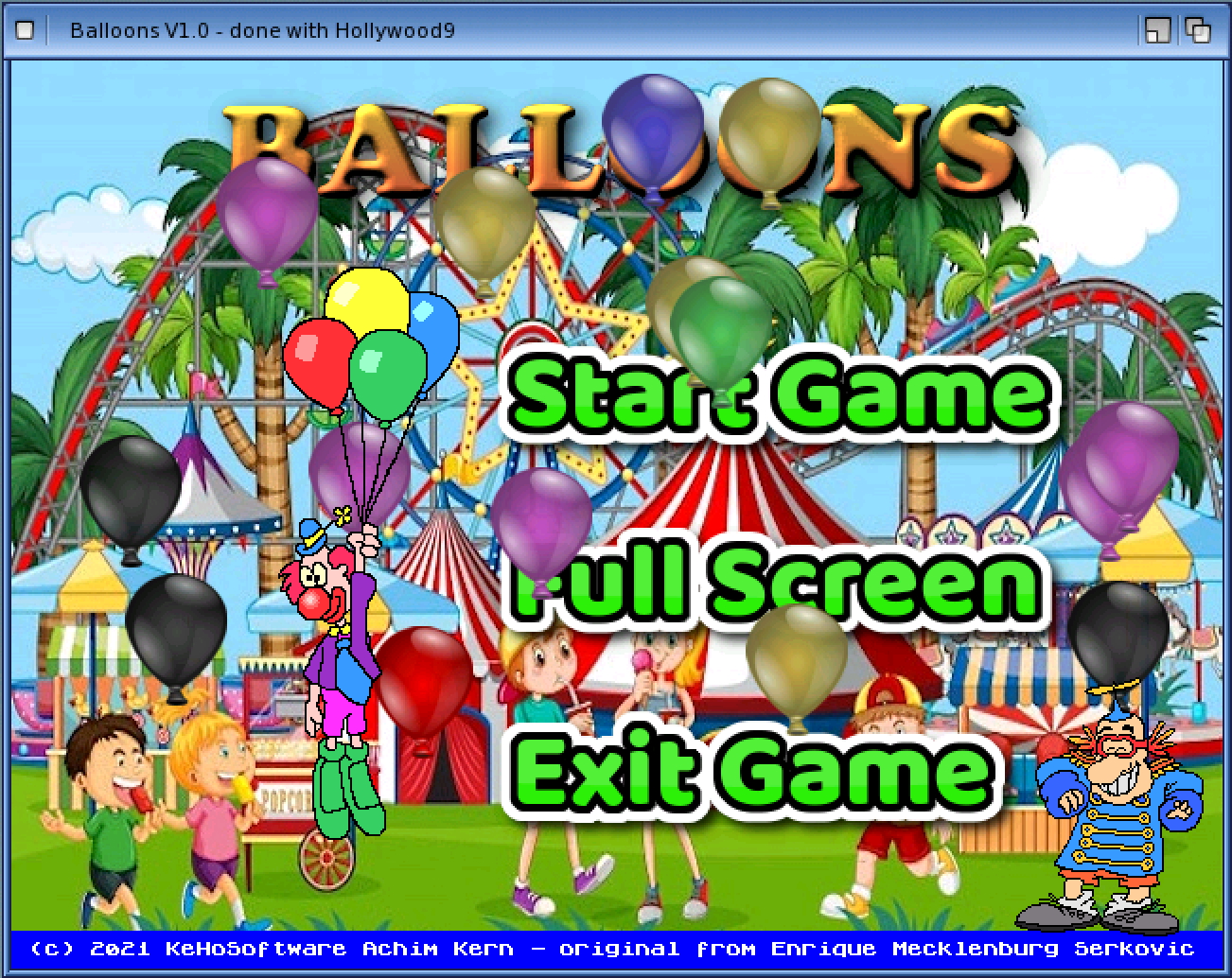 Balloons - Hollywood9

AmigaOS 3 (m68k) AmigaOS 4 (ppc) Android (arm) AROS (x86)
iOS (arm) Linux (x86) Linux (x64)
Linux (arm) Linux (ppc) macOS (x86) macOS (x64) macOS (ppc)
MorphOS (ppc) WarpOS (m68k/ppc) Windows (x86) Windows (x64)

A small brain and action game

Important:
The game runs with all sound and graphic features if you load and start it with the Hollywood Player and Ogg Vorbis Plugin. This Player is provided by Andreas Falkenhahn.
Download your Player https://www.hollywood-mal.de/download.html

Software done with Hollywood 9.0.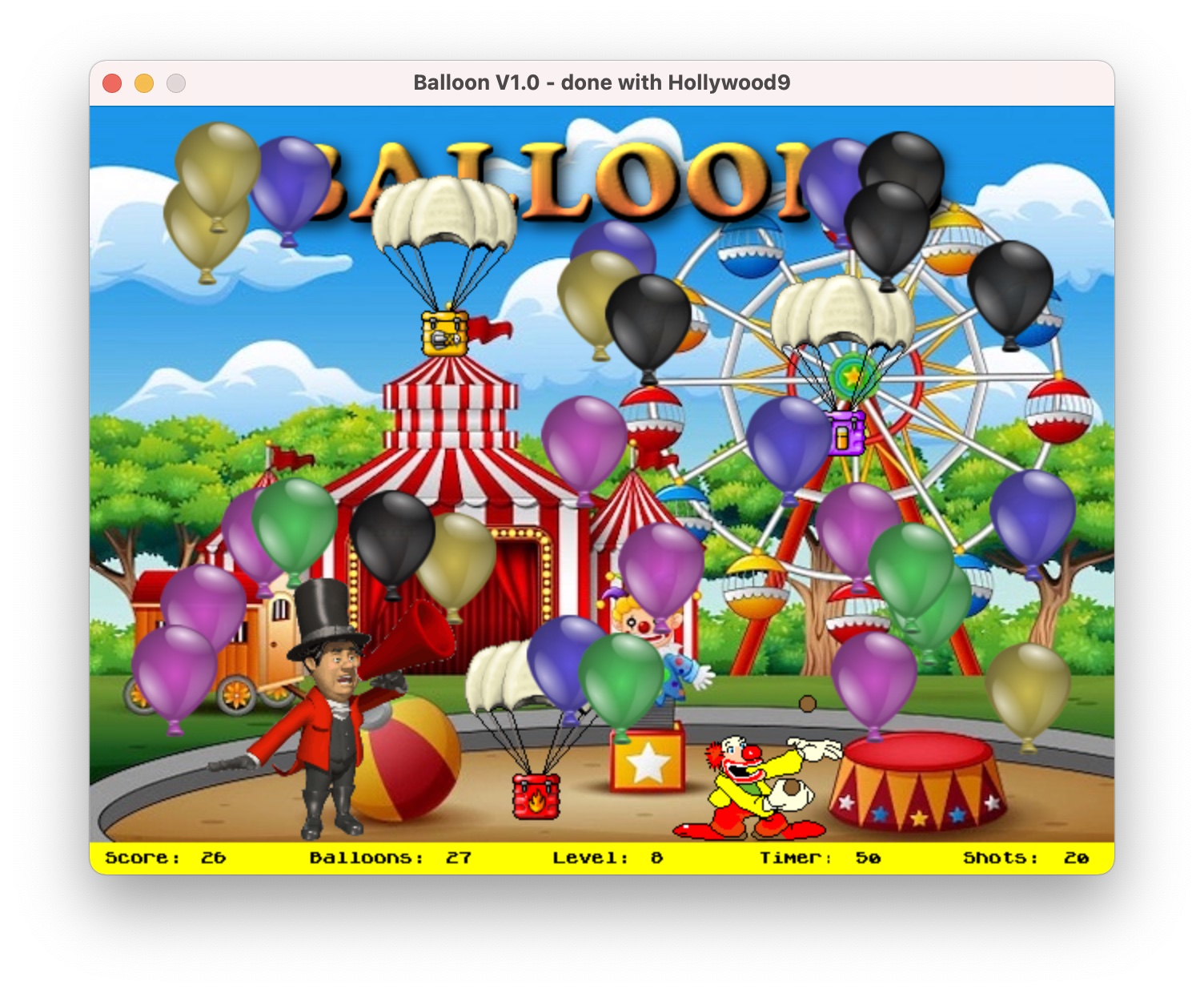 If you like this game - please make a PayPal Donation on our Website.
Only with your help we will be able to provide more games for free.
Please send bug reports directly to my email-adress. Thanx.

Game Play:
Shoot balloons with your left mouse button as fast as you can. Level by level, more tasks, more action and harder to win. The goal and how to solve each level is discribed in a nice requester and our Avatar AMY is speaking to you too !
With help of the provided menu you can change sound, speech and screen options.
Also you can choose your difficulty level - beginner, advanced or professional.
If you have mastered a level - be clever to save your secret key.
With this code you can always jump directly to a level.

If you need some orientation or a short break inside the game - press SPACE.
In this mode you can also see what balloons you finally need to win the level.
So play again and again to master the professional mode without any help !


Version 1.0 - Hollywood9.0 - 22.12.2021 - Applet HollywoodPlayer9


Balloons - Applet Version HollywoodPlayer9 (AmigaOS4.1 drawer/icon Edition)


Balloons - Applet Version HollywoodPlayer9 (AmigaOS3.x drawer/icon Edition)



Balloons - Applet Version HollywoodPlayer9 (all systems without icons)